From sunshine beach holidays to fun-filled mini-breaks, discover the best places to visit in April
With spring just around the corner and much of southern Europe warming up, April is a great time of year to travel. Eager to escape the April showers in search of somewhere sunnier? These are the best places to visit in April…
Amsterdam, Holland
The Dutch capital is stunning at any time of year, but April marks tulip season so the whole city blossoms into life.
Head to Amsterdam on the Eurostar – a far more pleasant way to travel than flying – and check into one of the clever little Bridge Houses dotted throughout the city's canals. These little homes were once boltholes for the bridge keepers, but today they've been converted into small but spectacular hotel rooms.
Once you've explored the city's top sights – the Vondelpark, the opera house, the Anne Frank Museum – strike out into the countryside and make a trip to the tulip fields. Keukenhof is the main event, where thousands of tulips are grown and begin to bloom in April. It's a sight you're never likely to forget, and it's only a few hours from home.
South Africa
Best April holiday for: A luxurious adventure
In April, South Africa is ripe for exploring: the weather is sunny but not too hot, and it's a great time of year for sampling all this magnificent holiday destination has to offer.
You'll be spoilt for choice when it comes to planning your itinerary. Animal-lovers can spot lions, zebras and giraffes on safari, or else meet the penguin of Boulders Beach and the fur seals of Dyer Island. 
Alternatively, if wine is more to your taste, tour the famous Stellenbosch and Franschhoek winelands.
A unique way to see the country is on a luxury train trip with Rovos Rail. Passengers sleep in sumptuous berths and enjoy fine-dining with the other passengers in the evening. Riviera Travel has packages from £4,299 per person.
Crete, Greece
Best April holiday for: European sunshine
Migrate south to Crete this month for your best chance of finding sunshine in Europe. Rain is rare this month, and temperatures can reach the low twenties, which is definitely warm enough for a day at the beach. What's more, head to the Bay of Balos to experience the wonder that is a pink sand beach.
Japan
Best April holiday for: Seeing the world-famous cherry blossom
Spring blossom isn't just a pretty sight in Japan – it's a national obsession. Every April, the entire country ventures outside to see the pink and white blooms – a symbol of new life – with picnics, parties and festivals.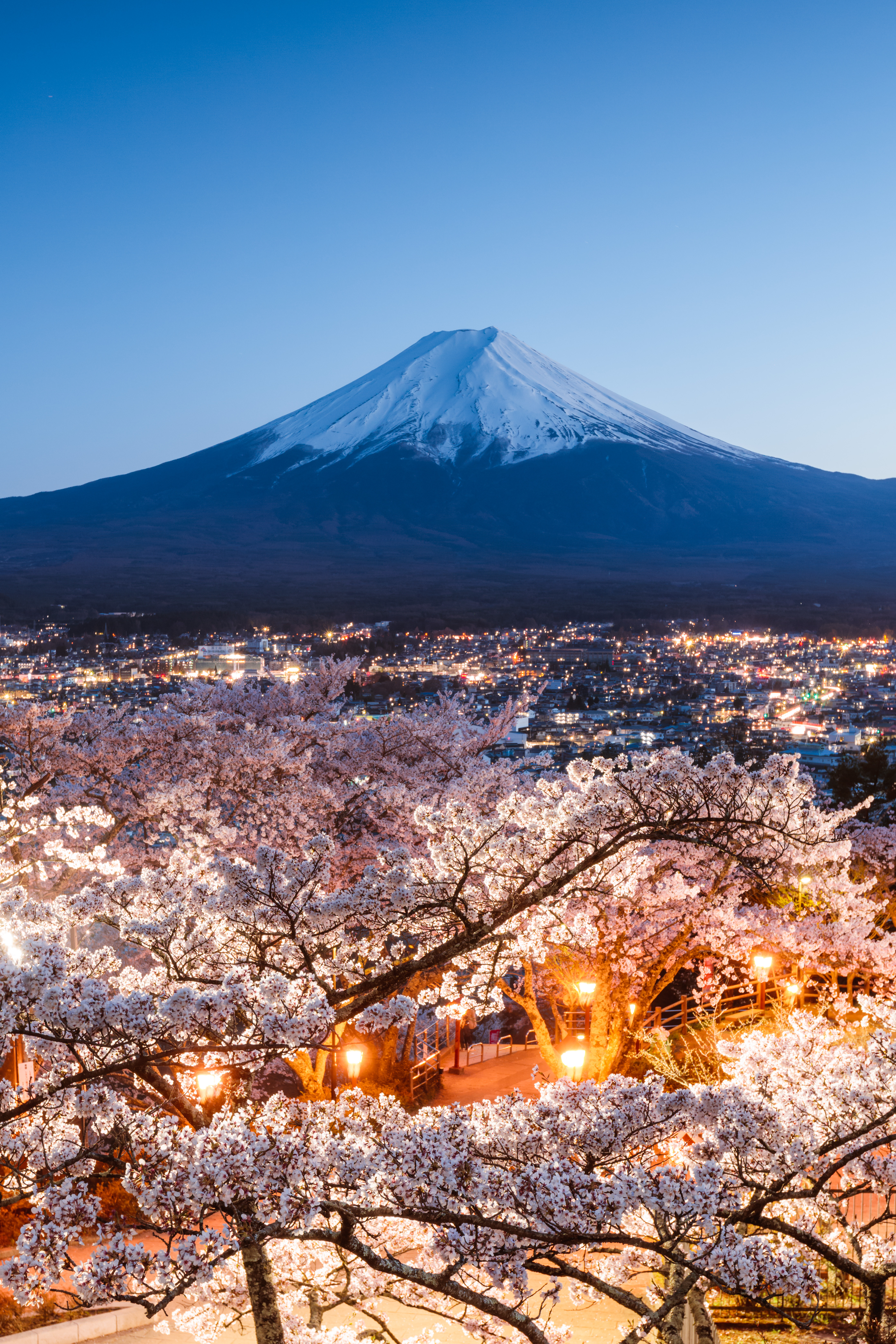 Book well in advance as it gets busy at this time of year – though it's well worth the effort of forward-planning. Don't just stick around in Tokyo, either. The whole country is stunning, and there are incredible islands with pretty beaches and stunning mountains worth exploring. Head to Hakone for an easily accessible mountain adventure.
Panama
Best April holiday for: Beach hopping and rainforest adventures
After its long hot dry season, Panama springs to life in April. Yes, this month brings some rain, but usually only for a couple of hours in the afternoon – so there's plenty of time to sunbathe on its white sand beaches, snorkel on colourful reefs, and explore the spectacular rainforests.
Don't miss the coffee plantations and orchid gardens of Panama's highland towns, too. Temperatures are cooler up here in the mountains, so you'll have plenty of energy to try horse riding, hiking and wild swimming.
Paris, France
Best April holiday for: A romantic getaway
Yes, it's a cliche, but Paris in springtime really is rather romantic. It's still cool enough to snuggle up with chocolat chaud in cosy cafes, but the city's parks are blooming with flowers. Best of all? The summer crowds are yet to arrive – so the queue for the Louvre won't be too daunting.
The views over the city from Basilica du Sacre-Coeur in Montmartre will take your breath away – if climbing up the 300 steps to the church hasn't already. Reward yourself with crepes and vin rouge aplenty.
Egypt
Best April holiday for: Guaranteed sunshine
Where to holiday in April for guaranteed spring sunshine? You can't go wrong with Egypt: the days are long and sunny, typically 25°C with no chance of rain.
Following the lifting of a four-year ban over security concerns, Tui are now taking bookings on flights from the UK to Sharm El Sheikh, home to many of Egypt's best luxury resorts. We like the Movenpick Resort, which has five private beaches, an infinity pool and an array for first-rate restaurants.
Rome, Italy
Best April holiday for: Easter celebrations
Nowhere celebrates Easter Weekend quite like Rome. The city's parades, ceremonies and festivities are always spectacular, even if you're not religious – and the atmosphere is always buzzing.
Of course, one of Rome's greatest Easter experiences is its incredible traditional food. This is the time to feast on roast lamb, marzipan pastries and – of course – chocolate eggs by the dozen. Follow the locals' example and pack a picnic, then head out to watch the processions.